EYE ON THE UNEXPLAINED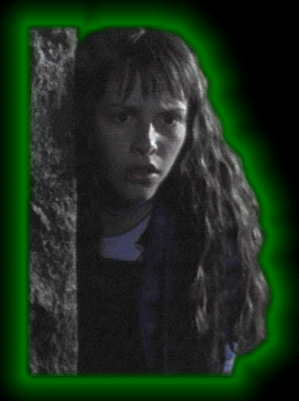 Even if you don't live in or near a haunted house, these webcams provide your chance to see a ghost
-- or some other paranormal apparition -- with your own eyes.
http://paranormal.about.com/library/weekly/aa110199.htm

HAUNTED ARTIFACTS OF THE DEAD
Georgia Meadows has acquired an extensive collection of artifacts, including human hair wreaths and mourning
clothes. And that collection has convinced her that the netherworlds of the paranormal are really real.
http://paranormal.about.com/library/blnews.htm

SURVEY: 48 PERCENT BELIEVE IN GHOSTS
Nearly half the population gives credence to the possibility that ghosts might exist, and more than a quarter
suspect modern-day witches might have mystical powers, according to a survey of 1,015 adults by Scripps
Howard News Service and Ohio University.
http://paranormal.about.com/library/blnews.htm

REMOTE VIEWING: THE REAL STORY
This is Ingo Swann's full-length book -- online -- detailing, from his point of view, the discoveries, political and
technical history, and strange circumstances surrounding RV.
http://www.biomindsuperpowers.com/Pages/RealStoryMain.html

SILENT ABYSS
Offers lots of personal experiences with OBE and lucid dreaming, plus tips for success, recommended music
to use, discussions, and more.
http://silentabyss.teabbs.com/

OUIJA BOARD WARNING: DON'T OPEN THE DOOR TO STRANGERS
Author Bevy Jaegers relates several disturbing anecdotes of experiences with the Ouija -- some fraud, some
unexplained, and some just plain crazy.
http://www.sightings.com/ufo5/unknown.htm

LINK OF THE WEEK -- Walking Time Lines
Interesting article on how we can all experience "immortality" simply by experiencing the imaginal world as
being as real and viable as the physical world.
http://www.berkeleypsychic.com/Reader/archive/march99/timelines.html

You'll find all the latest links at:
http://paranormal.about.com/library/blnewlinks.htm


Paranormal Story Archive:
Weird stories that readers swear are true. The NEW September stories are now there!
http://paranormal.about.com/library/blstories.htm

To start your exploration of About.com visit http://home.about.com
where you'll find expert guidance on thousands of topics.