PARANORMAL PHENOMENA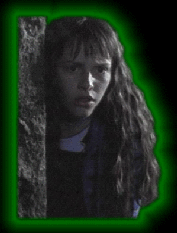 ~ The Mysterious Ica Stones
~ Another Face Carved on Ancient Standing Stone?
~ Virgin Mary on Y2K
~ Lake Michigan Triangle
~ Conversing with Animals
~ EVP: The Method
~ Link of the Week: Three-Mile House Haunting


THE MYSTERIOUS ICA STONES
Do the mysterious Ica Stones of Peru prove the survival of dinosaurs into "recent" times or the existence of an
advanced ancient civilization ... or are they a hoax?
http://paranormal.about.com/library/weekly/aa111599.htm


ANOTHER FACE CARVED ON ANCIENT STANDING STONE?
Last month, BBC News Online reported the claims of one archaeologist who said there is a carving of a face on one of the major stones at Stonehenge. Now, a second archaeologist, Martin McCarthy, believes he has seen another face, this time on the side of one of the Callanish stones in the Western Isles of Scotland.
http://paranormal.about.com/library/blnews.htm

VIRGIN MARY ON Y2K
Ivan Dragicevic is one of six world-famous Medjugorje visionaries who, their followers believe, were first visited
by the mother of Jesus in 1981, outside their village in what once was Yugoslavia. On the cusp of a new
millennium, some have been predicting the end of the world. Dragicevic will have none of it.
"Many people have filled their basements with water and food from what has been prophesied," he said.
"Take these out. You're not going to need them."
http://paranormal.about.com/library/blnews.htm

LAKE MICHIGAN TRIANGLE
Is there a time anomaly on Lake Michigan? A sailor relates a bizarre tale of missing time and a group of very
confused sailors on this Great Lake.
http://www.flinet.com/~labyrinthina/lakemi~1.htm

CONVERSING WITH ANIMALS
Nedda Wittels, animal communicator, says she helps animals and humans to converse freely without the
barriers of language. She includes several anecdotes.
http://www.viewzone.com/animaltalk.html

EVP: THE METHOD
Alphaland gives you step-by-step instructions for "the simplest way" of recording, hearing, and understanding
what paranormal voices might be saying.
http://www.alphaland.com/method.htm

LINK OF THE WEEK -- Three-Mile House Haunting
A reporter spends the night in a graveyard next to the haunted Three Mile House near St. Louis. Several tales
of its haunting are related -- a whole collection of spirits.
http://www.postnet.com/86256680006cac6e/1626453a7e43cdd98625671b004cc5d4/852e96e736e67a
7d8625681b0049c7cc?OpenDocument

You'll find all the latest links at:
http://paranormal.about.com/library/blnewlinks.htm

Paranormal Story Archive:
Weird stories that readers swear are true. The NEW Octrober stories are now there!
http://paranormal.about.com/library/blstories.htm

About.com - Human Guides. Human Interests.