ABOUT PARANORMAL PHENOMENA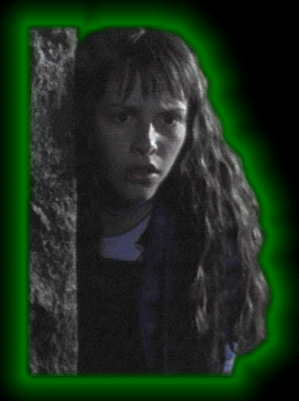 ~ Sasquatch: Best Evidence
~ Where Time Runs Backward
~ Peruvians Wallow in "Miraculous Mud"
~ The Dreaded Hum
~ Abnormal Skeletons
~ Big Birds and Winged Creatures
~ Link of the Week: "The Hollow Earth" - Complete book online!



SASQUATCH: BEST EVIDENCE
He may be the best-known -- and most elusive -- of all cryptozoological creatures in North America.
How good is the evidence for the existence of Bigfoot?
http://paranormal.about.com/library/weekly/aa112999a.htm


WHERE TIME RUNS BACKWARD
Universe may contain regions where milk would stir itself out of coffee and eggs would un-break, according to
a physicist in New York state. The idea that there may be regions where time runs backwards could explain
invisible dark matter. This kind of matter, invoked by cosmologists to explain the movement of galaxies, could
originate in a future contracting phase of the Universe.
http://paranormal.about.com/library/blnews.htm

PERUVIANS WALLOW IN "MIRACULOUS MUD"
Marco and Erudita Alva plunge into a pond called "The Twin Maker" and begin slopping on ink-black mud from head to toe. They're trying to solve their fertility problem. Over at the "The Miracle Maker" pond, Zoila Bejar rubs slick mud reeking of sulfur all over her body in hopes it will ease chronic back pain. A lot of ailing Peruvians are turning up in Chilca, a desert town 40 miles southeast of Lima, to wallow in the mud of three small ponds thought to have healing powers.
http://paranormal.about.com/library/blnews.htm

THE DREADED HUM
People around Britain have been given sleepless nights by a persistent humming noise that sounds like a diesel engine. Yet there are many who cannot hear it at all.
http://www.kent.net/paranormal/mystery/hum.shtml

ABNORMAL SKELETONS
Skulls with horns, tiny but fully formed skulls, skulls with double rows of teeth, gigantic skulls, and impossibly old skeletons. Only one photo though.
http://www.kent.net/paranormal/anomalies/skeletons.shtml

BIG BIRDS AND WINGED CREATURES
Various anecdotes of gigantic birds, man-like flying creatures, pterodactyl sightings, and other strange things with wings.
http://home.fuse.net/rschaffner/bigbirds.htm

LINK OF THE WEEK -- "The Hollow Earth"
The complete text of Dr. R. W. Bernard's popular book is here online. Includes information on Admiral Byrd, subterranean worlds, and lots more.
http://www.pufori.org/articles/hollow_earth/hollowearth_index.htm

You'll find all the latest links at:
http://paranormal.about.com/library/blnewlinks.htm

About.com - Human Guides. Human Interests.