ABOUT PARANORMAL PHENOMENA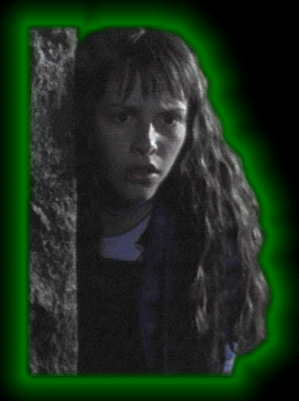 ~ The X-Mas Files
~ Chinese Scientists Renew Search for Yeti
~ Ghost of Titanic Survivor Haunts Cellar on Nob Hill
~ The Dulce Book
~ Yankee Haunts -- Favorite Haunts
~ Apocalyptic Signs of the Heavens
~ Link of the Week: Karma and Reincarnation


------------------ Hot Pick ------------------
THE X-MAS FILES
Looking for Christmas gifts with a decidedly paranormal twist? Here are some suggestions for friends and family
-- or perhaps a treat for yourself!
http://paranormal.about.com/library/weekly/aa120699a.htm

CHINESE SCIENTISTS RENEW SEARCH FOR YETI
Standing eight feet tall, with long red hair and a taste for corn on the cob, the Yeti -- Asia's version of Bigfoot --
is back and apparently running around a nature reserve in central China. A team of scientists from the prestigious
Chinese Academy of Sciences are on the trail of the legendary ape-like beast after a hunter reported seeing a
huge fast-moving creature covered in long, red hair in Hubei province's Shennongjia Nature Reserve.
http://paranormal.about.com/library/blnews.htm

GHOST OF TITANIC SURVIVOR HAUNTS CELLAR ON NOB HILL
For a year after he started seeing the ghost in his bedroom, Jaime Rodriguez didn't say anything to his wife or his
three kids -- until his wife mentioned the apparition. But none of them could figure out who he was. Then, about
two years ago -- eight years after the visits from the strange man began -- the Rodriguezes noticed a column
written about the late Dr. Henry Washington Dodge.
http://paranormal.about.com/library/blnews.htm

THE DULCE BOOK
Complete text of book online: Did something significant and horrifying take place near Dulce, New Mexico?
Phenomena seem to converge into one vast scenario of high strangeness.
http://www.pufori.org/branton/the_dulce_book/index.htm

YANKEE HAUNTS -- FAVORITE HAUNTS
Good information (even directions) to haunted places in Maine, New Hampshire, and Massachusetts, with a
few thrown in from around the U.S., Canada, and the U.K. Also includes a gallery of ghost photos and info on
ghost hunting.
http://yankee-haunts.tripod.com/yes.htm

APOCALYPTIC SIGNS OF THE HEAVENS
May 7, 2000 is the day of reckoning, according to this website, when Venus, Mercury, the Sun, Jupiter, Saturn,
Mars, and the Moon will be in a straight line.
http://www.mt.net/~watcher/signs.html

LINK OF THE WEEK -- KARMA AND REINCARNATION
Lots of good information and sources here on the Eastern thought of karma and reincarnation.
http://members.home.net/lumiere/karma/mystknow.htm

You'll find all the latest links at:
http://paranormal.about.com/library/blnewlinks.htm

About.com - Human Guides. Human Interests.