ABOUT PARANORMAL PHENOMENA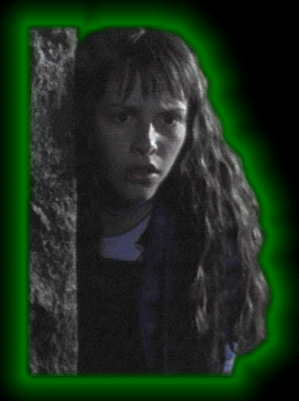 ~ Encounters with Angels
~ Professor Teams Up with Ghost Hunters
~ Bigfoot Seen by Family in Pennsylvania
~ Apollonius The Nazarene - The Real Jesus?
~ Ruth Montgomery's Remarkable Earth Changes Prophecies
~ Interview: 50 Years of Ghost Hunting
~ Link of the Week: Pedra da Gavea - Lost Civilization?



ENCOUNTERS WITH ANGELS
At this time of year, there are depictions of angels on Christmas cards, ornaments, and in our favorite movies. But many people claim to have had far more personal encounters with angelic beings. This article provides just
a few.
http://paranormal.about.com/library/weekly/aa121399a.htm

PROFESSOR TEAMS UP WITH GHOST HUNTERS
Rene Horath saw her first ghost when she was 15. The experience must have made a lasting impression because the professor of applied engineering and technology at California University of Pennsylvania has been researching the subject for the past 25 years. Horath said her first encounter with a ghost occurred in her bedroom in Peru, Neb., one week after the death of her high school sweetheart in a car wreck.
http://paranormal.about.com/library/blnews.htm

BIGFOOT SEEN BY FAMILY IN PENNSYLVANIA
An alleged sighting of a Bigfoot occurred on either October 21, or 28, 1999 at approximately 5:30 p.m. Three family members were driving down a rural two-lane road near Pleasant Unity in Westmoreland County in southwestern Pennsylvania, when they claim to have seen the creature.
http://paranormal.about.com/library/blnews.htm


APOLLONIUS THE NAZARENE
Complete book online: Apollonius of Tyana, this controversial book claims, was the historical Jesus Christ and the true founder of early Christianity.
http://www.pufori.org/articles/apollonius/apollonius_index.htm

RUTH MONTGOMERY'S REMARKABLE EARTH CHANGES PROPHECIES
Montgomery's guides tell her of drastic Earth changes, including high winds, heavy snowfalls, volcanic eruptions, and changes to our coastlines.
http://www.sightings.com/politics5/pred.htm

50 YEARS OF GHOST HUNTING
An interview with Ed and Lorraine on their religious and spiritual beliefs and how they became the world-renowned ghostbusters that they are today.
http://www.ghostvillage.com/legends/warrens.htm

LINK OF THE WEEK -- PEDRA DA GAVEA
Atop a Brazilian mountain is a huge, ancient carving of a face reminiscent of the Sphinx with mysterious inscriptions in an extinct language. Is this be a link to our forgotten past?
http://www.viewzone.com/gavea.html

You'll find all the latest links at:
http://paranormal.about.com/library/blnewlinks.htm


About.com - Human Guides. Human Interests.